AM408SS - 41MM SILVER & GOLD WATCH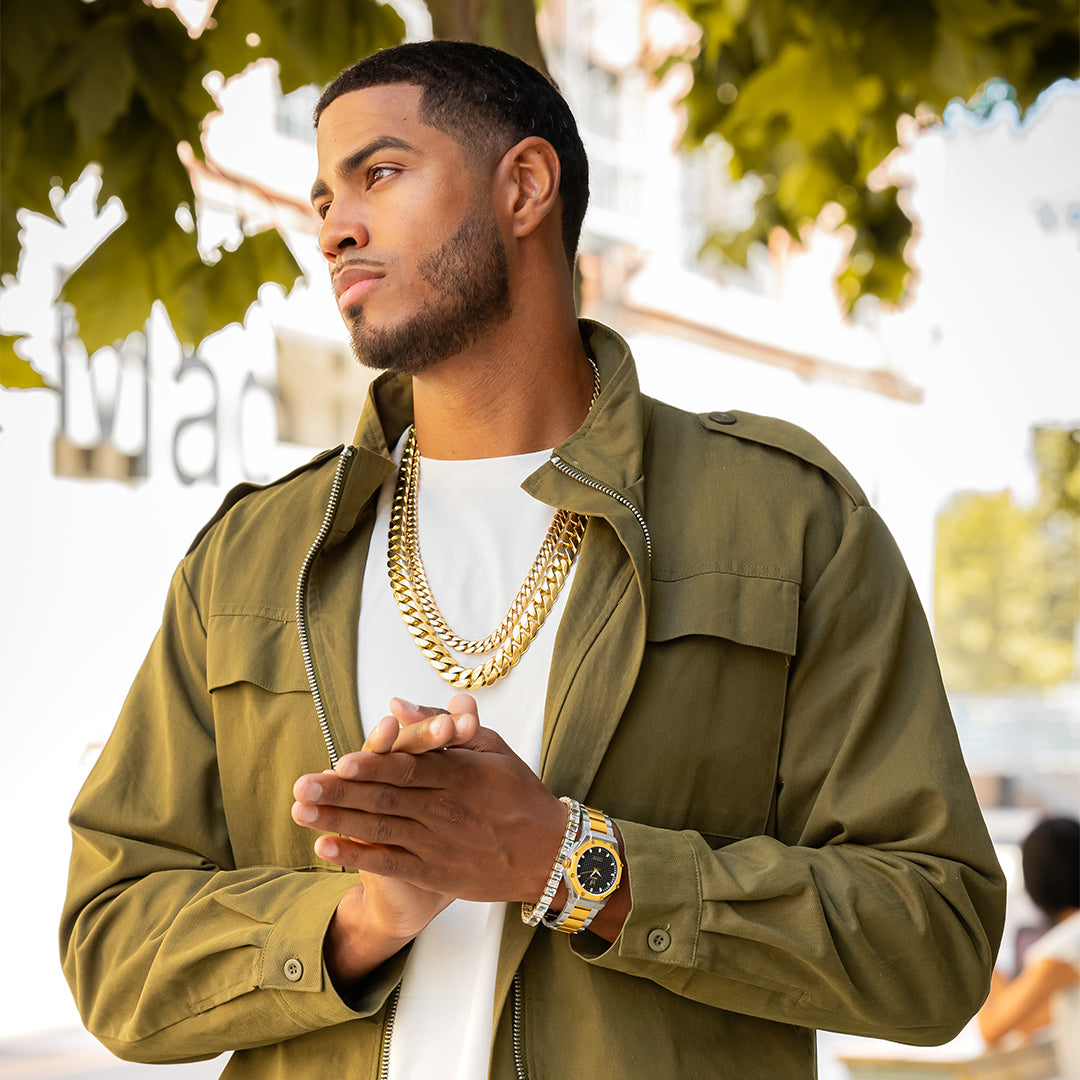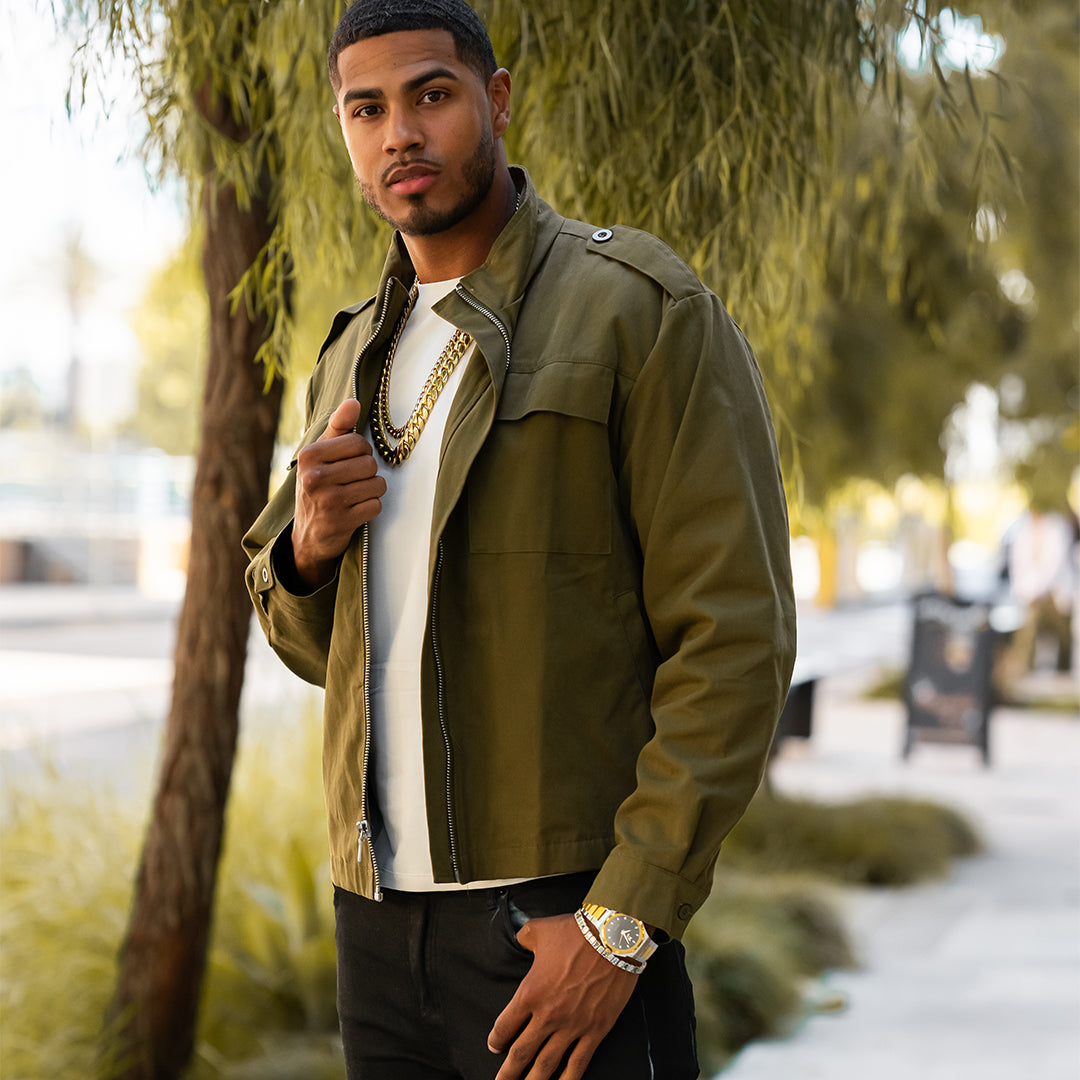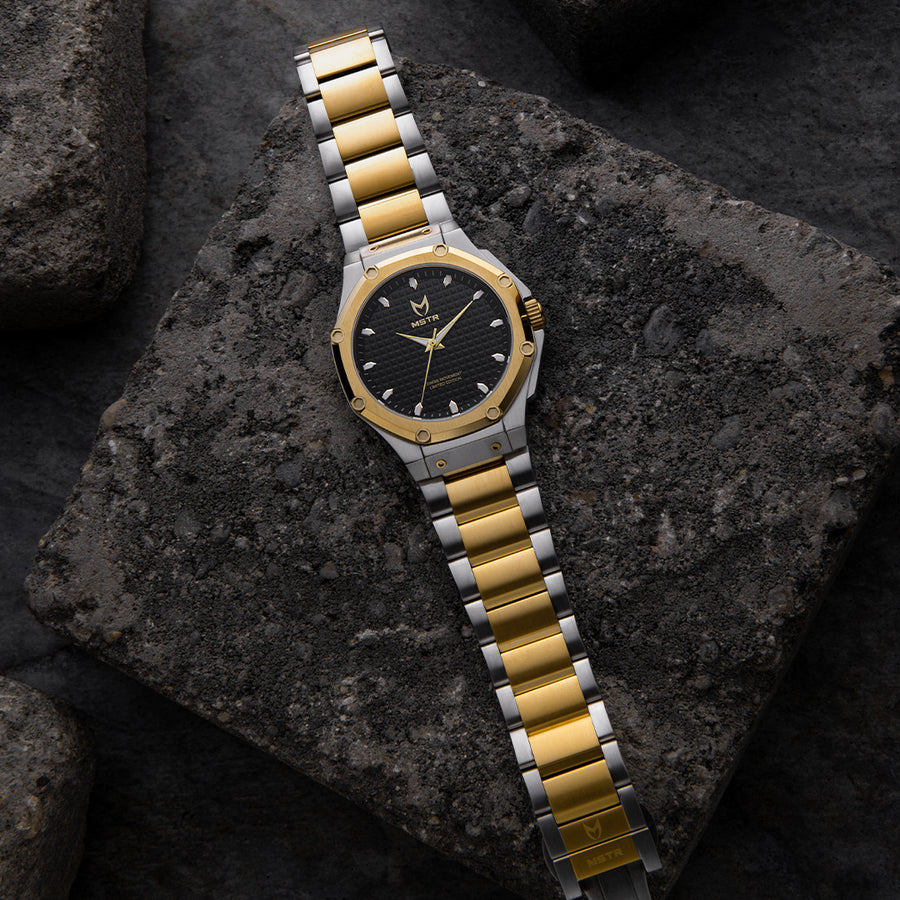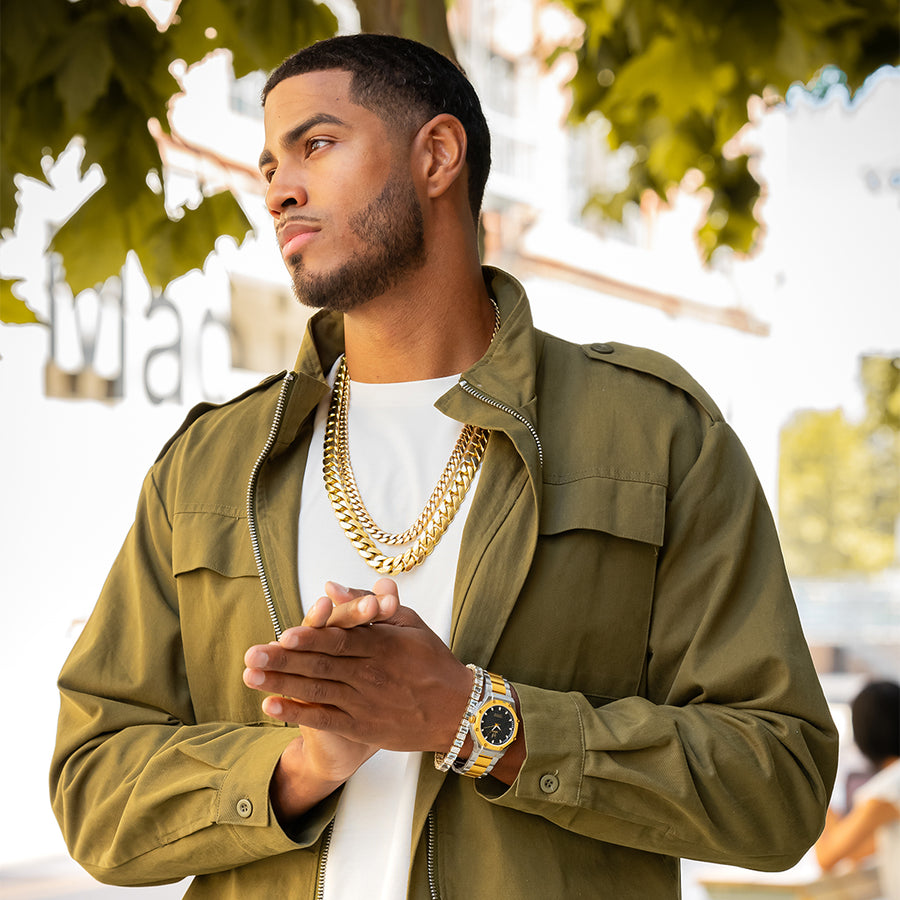 Previous Product
Next Product
Elevate your wrist wear collection with the elegant Silver Halo 41mm Ambassador timepiece. Meticulously crafted, this watch epitomizes sophistication through its harmonious blend of two-tone silver and gold, creating an aura of refined luxury that effortlessly complements any ensemble.
At the heart of this timepiece lies our new Swiss quartz movement, featuring the new waffle face dial. With each glance, you'll be captivated by the intricate interplay of light and shadow, accentuating the watch's distinctive personality.
The multi-piece case and bezel boast a brushed silver finish, exuding a subtle sheen that's gracefully contrasted by the gentle gleam of light yellow gold center links and bezel accents. The bezel also includes our signature hex bolts. This symphony of metals not only catches the eye but also serves as a testament to the artistry that defines the Silver Halo Ambassador.
Ease of wear is paramount, and the butterfly deployment clasp ensures a secure and comfortable fit. What's more, the interchangeable steel strap provides versatility, allowing you to effortlessly tailor your timepiece to different occasions and moods. Comes with a screwdriver to adjust the strap yourself.
A true embodiment of exclusivity, the Silver Halo 41mm Ambassador is a limited edition masterpiece, with a mere 100 pieces meticulously created. Each watch is adorned with a unique individual number on the back, cementing its status as a coveted collector's item.